Order complete albums, pages only, or pdf downloads.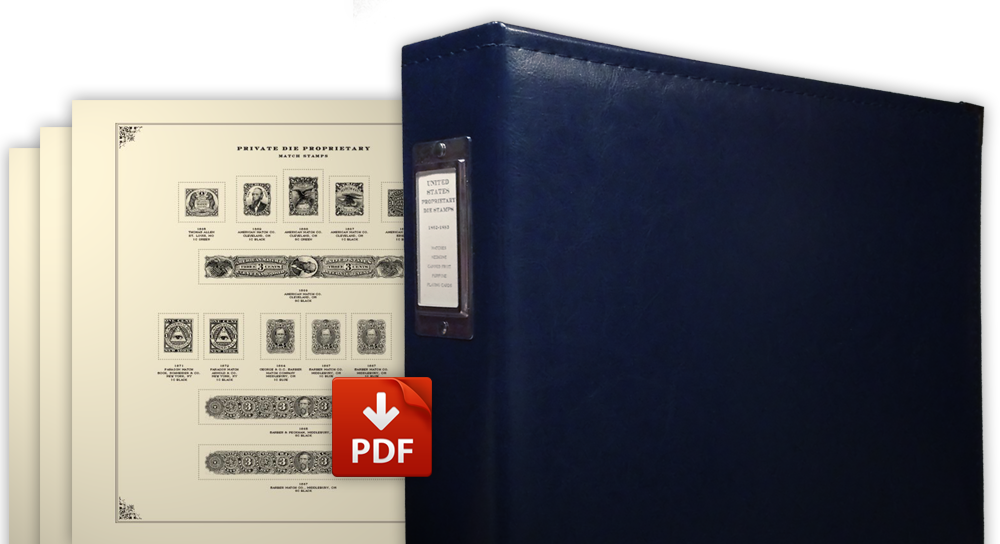 Complete Albums
Archival album pages with the best binder design available: padded leather-like covers in three colors, with real stitching, corner reinforcements and a riveted spline nameplate.

Pages Only
Album pages in three sizes: 12 x 12″, 10 x 11.5″ (Scott National page size, three hole punch only) and 8.5 x 11″ Digitally printed on 65lb Cougar Natural cover. Personalized title page available at no charge!

PDF Download
Available only in 8.5 x 11″ size. Customize your own pages by printing on the color and weight paper of your choice. All pages are offset to the right to accommodate your choice of binding.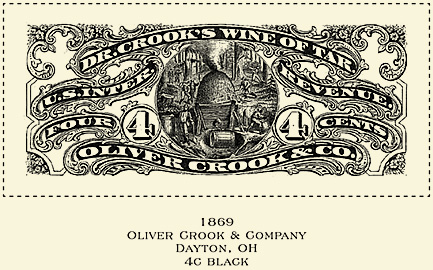 Beautiful typography and optimized images of every stamp.
Stamps have been carefully scanned, imported into Photoshop CC, cleaned up, sharpened, then optimized for digital output. Fonts have been chosen for their period correctness and readability.  
Complete Album
  Binders in 3 colors
  Personalized title page
  D-rings, lays flat
  65lb Cougar Natural
  12 x 12″, 8.5 x 11″ pages
Pages Only
  Three page sizes
  12 x 12″, 8.5 x 11″ pages
  10 x 11.5″ Scott size
  Personalized title page
  65lb Cougar Natural
PDF Download
  8.5 x 11″ page size
  Standard title page
  Print your own
  Most economical option
  Acrobat Reader required